---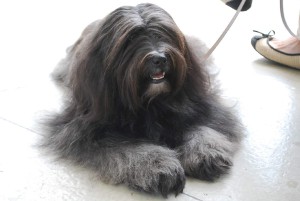 In early march, we expect puppies from foreign coverage.
Mother Ch. Abigail Messenger lucky, junior Champion CR, Club Champion TTC CR, Champion, SR, PL, Grand Champion of Slovakia, born. 07. 04. 2011, HD A / A, DNA tests PLL, CLL, clear, testing for hereditary eye defects negative.

"Ebinka" typical female, compact, powerful build, balanced, friendly, lively, loves family, children. Successful shows. In case of serious interest in a puppy can contact me on t. No. +420 605520101,
or e-mail benii@volny.cz

Father future puppies must be dog with a nice, balanced character, friendly, consistent with the type Ebinkou.
I would like to follow up on my favorite Finnish line.